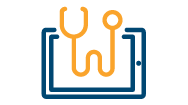 Solutions for clinical care for better overall patient care journey, e.g. smart ward, smart clinics, smart pharmacy, smart operations theatre, tele-care & home care, remote patient monitoring, clinicial AI, etc.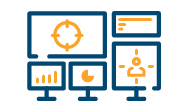 Smart Hospital Management
Solutions for improving situation awareness and hospital- / Cluster-wide monitoring, coordination and decision making, e.g. hospital command centre, operation centre, bed management, staff and asset allocation, people flow management etc.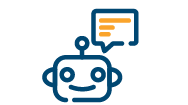 Solutions for automating and streamlining the non-clinical processes that support hospital's operations, e.g. asset tracking, robotics, automation for laundry / catering / porter services, visitor navigation and kiosk services etc.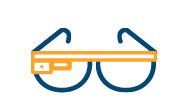 Solutions for enhancing communication, collaboration and work efficiency for clinical and non-clinical staff in hospital or back office, e.g. collaboration tool, mobile workplace, unified communication and workplace, administrative process automation etc.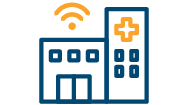 Smart Facilities & Infrastructure
Solutions for smarter hospital facility and infrastructure management, with an emphasis on integration between IT and Operations Technology, e.g. 5G, utility monitoring and management, building security, carpark management, lift management etc.